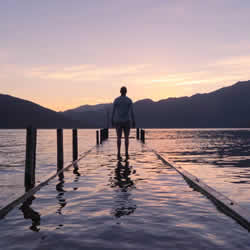 Addiction
Addiction can look different for each individual person. For some, addiction may take the form of compulsion and preoccupation towards drugs and alcohol. For others, substance usage can be a psychological dependency driven by underlying factors that are causing distress. Substance use is often associated with depression, anxiety, trauma, grief and other mental health concerns. No matter how your addiction may manifest itself in your daily life, our psychologists are here to listen and guide you through your journey towards recovery.
At Hillcrest Psychological Associates, we utilize an integrative and adaptable approach to treating substance abuse. We practice from a harm reduction model and can also
help you achieve abstinence. Our therapists will collaboratively work with you to identify the negative consequences of substance usage, while offering resources specifically to where you are in your process. We will not offer advice or interventions that may seem overwhelming. Instead, our team will help you determine alternative coping skills and healthy routines. Together, we will strive to find understanding and the root of your Addiction.
We respect how challenging it can be to seek therapy for an addiction. When you are ready, we are here to support you in rediscovering yourself and experiencing how meaningful life can be in recovery.
We are in-network psychologists for Cigna and Anthem Blue Cross.