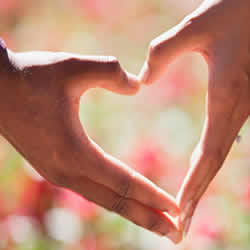 Couples Therapy
Relationships are meant to be a great source of companionship, support, and intimacy. Ideally, intimate partnerships encompass an equal balance of shared responsibility and honesty. Sometimes, when life becomes chaotic and overwhelming, couples can experience an increase in conflict, which might lead to difficulty communicating, underlying resentment and anger, or infidelity. 
Couples therapy is a unique opportunity to deeply reflect on what may not be working within the dynamic, build on existing strengths within the relationship and practice techniques in a safe environment to rebuild trust and empathy.
At Hillcrest Psychological Associates, our therapists provide marriage and couples counseling to people in LGBTQ+ and heterosexual relationships. We utilize practical, research-based interventions, including the Gottman Method as well as Emotionally-Focused Couples therapy to restore shared meaning and address conflict management. Our psychologists are trained to teach you how to replace damaging cycles with new and healthy interactions. We also practice from a non-judgmental stance and have found this approach to be effective for diverse couples with a variety of treatment considerations and needs. Ultimately, our goal is to help you reestablish a foundation of trust, emotional connection and shared meaning, one that offers the ability to move forward, manage conflict and heal from wounds of the past.
We are in-network psychologists in San Diego for Cigna and Anthem Blue Cross.